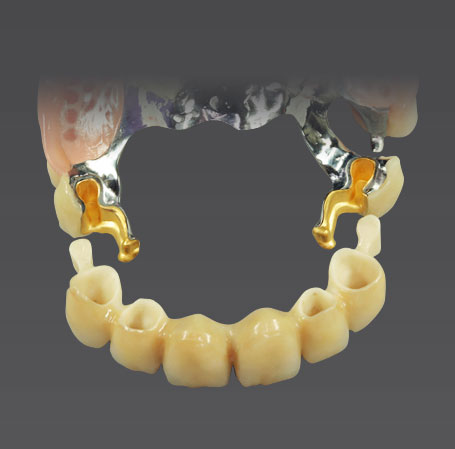 The traditional work of dental technicians changed with the time. Computer (based) material processing became more and more important. Only by using hard- and software, modern materials are machinable. The main material is zircon oxide - see also Services - materials.
To take fully advantage of zircon oxide, it is necessary to have a CAD / CAM-controlled dental milling center. About four year ago, the Schütz Zahntechnik GmbH built a powerful center which currently gets updated with a Wieland milling systems. Our experienced staff is dealing with high technology. Our employees became specialists! (Zircon flyer)
Zircon oxide has a lot of positive aspects for the costumer. Besides the advantages of the material and the specific manufacturing processes, it also makes a difference in costs. - see also Pricing list
Our method of computer-based material processing also allows to process your data with our machine! -- See also dental milling center - Sign up / Send.
It is really easy to send your data to our F-center. Upload your files in the given area/box. You simply need to sign up with the necessary data. You will receive a user name and password. This allows you to log in to our system.
In brief, we can offer you caps and dental bridges in a non-cutting procedure. It is going to be produced by laser sintering. You can send us your models or SDL files. Our goal is to offer you a cost-effective alternative.